Welcome to the 2018 IVRC Macau Grand Prix
For the first time in 2018, IVRC will pay tribute to one of the finest single events that is out there in the racing world: the Macau Grand Prix. At IVRC, this special event will have three different series competing across three different days from November 23rd to 25th. Each day is dedicated to it's own series, including the GT3 World Cup with the latest GT3 machineries on Friday, the season finale of the IVRC Touring Car Championship featuring the hugely popular TCR cars on Saturday and finally on Sunday, the ultimate open-wheeler challenge in Formula 3 cars, the F3 World Cup.
So, are you ready for the ultimate challenge? Register now for any event and be sure that you don't miss the action!
REGISTRATION NOW OPEN: ivrc.eu/forums
DISCORD: discord.gg/AejpXSk
FURTHER INFORMATION: ivrc.eu/2018-macau
HOW TO SIGN-UP: int-vrc.wikia.com/wiki/Beginners_guide
SCHEDULE
All times are given in GMT!
23 November

16:30 Practice
17:40 Qualifying
18:00 Qualifying Race
18:30 Main Race
24 November
17:00 Practice
17:45 Qualifying
18:00 Race 1
18:30 Race 2
25 November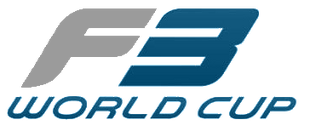 16:30 Practice
17:40 Qualifying
18:00 Qualifying Race
18:30 Main Race